Fangoria and Birth. Movies. Death have revealed in a joint statement that they are parting ways with Cinestate following The Daily Beast's article on Cinestate and Adam Donaghey's inappropriate/criminal behaviour on film sets.
You can read the statement from the editors of both the publications in full below: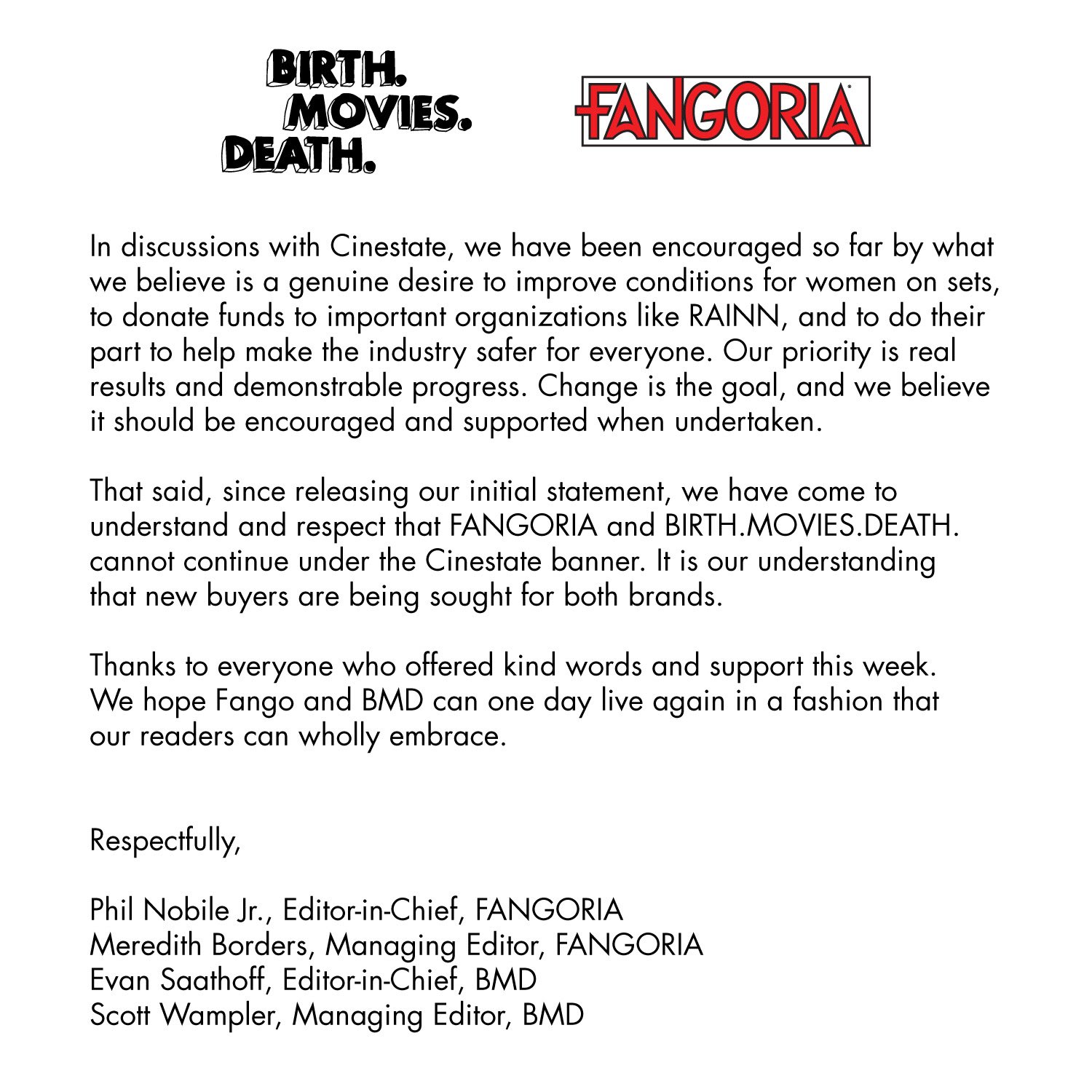 The future is uncertain; however, it is likely both publications are looking for a new buyer. We've reached out for comments regarding this issue.
RELATED: Fangoria and Birth. Movies. Death Release Joint Statement Following The Daily Beast's Article
RELATED #2: New Article Suggests Known Pattern of Inappropriate and Sexual Behaviour By Adam Donaghey
RELATED #3: Horror Producer Accused Of Sexually Assaulting Teenage Girl
Source: Twitter